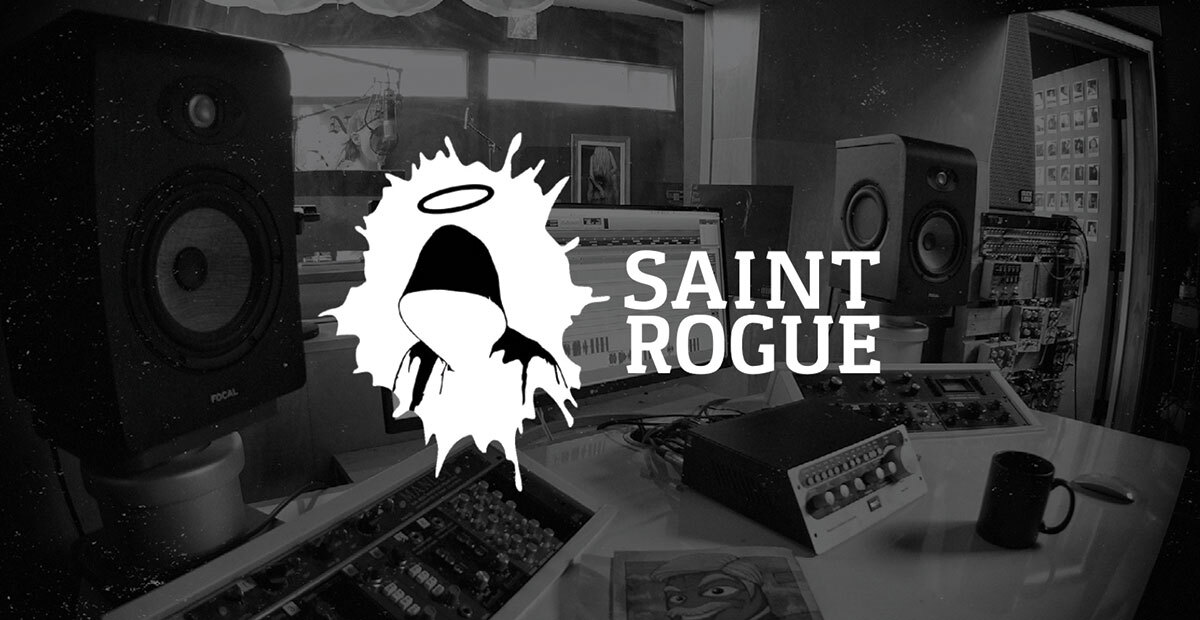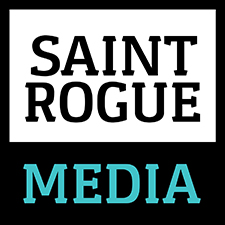 About
Saint Rogue Media is paving new creative inroads to TV and film. With streamlined musical creative and in-house writers and producers, Saint Rogue Media is uniquely positioned to execute on remarkable projects for an array of distribution channels.
Download Media Kit
Short Fiction
[Season 1: Reservoir Dwarfs] Contrary to what Uncle Walt told us, the Seven Dwarfs are actually part of a vast criminal underworld — pulling off heists, hits, and holdups with style and swagger, then gathering at the local diner to tell short versions of their tall tales.
Live Action Slate
Live Action Slate
48 Hours to Save the World
TV: Musical Comedy
When aliens show up at Comic-Con with plans to destroy Earth, everyone is awestruck… by their "legit costumes." With the clock ticking, and no one taking the threat seriously, it's up to an unlikely group of misfits to save San Diego — and the world.
BandWagen
FILM: Musical Comedy
A broke, but brilliant musician agrees to drive a legendary rock band cross country on their biggest tour ever, but the group's emotionally fragile (and bat-shit crazy) frontman declares war when he realizes it might all be a ploy to replace him.
Drama
TV: Musical Dramedy
In the throes of a devastating midlife crisis, an eccentric Hollywood actor returns to his small hometown to take over the high school's struggling drama department.
High Tops
FILM: Kids Action Adventure
When it comes to pulling off the perfect heist you need the ultimate team — even if you're only 12 years old. The Rat Pack had Frank, Sammy, and Dean. Soderberg had Clooney, Pitt, and Damon. Ocean Park Middle School has the High Tops.
Hooters
FILM: Musical Comedy
A reimagining of the greatest sports movie of all time, now set in the dazzling world of 1980's competitive high school Show Choir — Hooters is the ultimate underdog sports story, but with singing and dancing. And glitter.
The Last Story
FILM/TV: Action Comedy
In the near future, all the movie studios have merged into one giant corporation called "The Industry," where computers spit out only sequels and remakes because every last original story has been told. Except for one...
Lions and Lambs
FILM: Drama
When the medical bills of a young pastor's wife balloon out of control, he hatches a plan to get the money himself. But in a small town where everyone talks, leading his parishioners into the light isn't half as hard as keeping them in the dark.
Senior Pictures
FILM: Musical Dramedy
A troubled, but promising teenage filmmaker is sentenced to community service at the assisted living facility he vandalized, where he's tasked with publishing a digital yearbook for some ornery old-timers who aren't so quick to forgive, and don't all want their stories told.
The Why
FILM: Comedy
In a bid to save her beloved community center, a precocious foster kid mounts an ambitious political campaign to challenge an unscrupulous used car salesman for a seat on its Board of Directors.
Animated Slate
Animated Slate
Birdy
Kids Animated Musical
When a little, autistic sparrow's new crush falls for the star of the local zoo's exotic bird show, he tries to win her affections by auditioning for its big Anniversary Special, but winds up with more than he bargained for when the production flies completely off the rails.
The Blackenwhites
TV: Animated Musical Comedy
When America's favorite cartoon family was cancelled in 1956, they never could have imagined the reboot that awaited them 65 years later. Today's language isn't the only thing that's more colorful to a family who sees everything in black and white.
Dreamweavers
Kids Animated
When a young inventor's father begins to lose his memories, she and her friends must venture into the perilous comic book world of his dreams to find and rescue them before they disappear forever.
Musicalnauts
Kids Animated Musical
The Remixx Twins travel through time, learning about music and making friends with everyone from Mozart to Elvis in their quest to compile the ultimate mixtape!
Private Dick
TV: Animated Musical Comedy
Afer washing ashore with no recollection of who he is or how he got there, an angry, alcoholic, sex-starved Penis Fish finds himself at the center of a bizarre conspiracy in which he is both lead investigator and prime suspect.
The Reflexions
Kids Animated Musical
Getting stranded on Planet Earth is hard enough, but when your head looks like a disco ball and your family band goes viral overnight, it's a whole 'nuther level of complicated.
Remy's Room
Kids Animated Musical
Emotions can be tough to navigate, especially when you're four years old and just starting to socially integrate — thankfully Remy's Room is a special place where she can explore her feelings with the help of some magical, musical friends.
Short Fiction
TV: Animated Comedy
Contrary to what Uncle Walt told us, the Seven Dwarfs are actually part of a vast criminal underworld — pulling off heists, hits, and holdups with style and swagger, then gathering at the local diner to tell short versions of their tall tales.
Sins of the Father
TV: Animated Drama
After years of listening to sinners' deepest, darkest confessions, a doubt-riddled priest takes matters into his own hands — trading mercy for justice while sacrificing his soul to save a city's.
Universed
TV: Animated Comedy
When the hapless crew of the Queen Barry unwittingly creates a new universe based on all of mankind's worst fears... Shit happens. Mostly in their pants.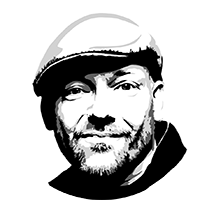 Josh Greene
Screenwriter / Creator
With a remarkable career spanning Broadway, Film, and Television, the former star of RENT and ROCK OF AGES knows entertainment from multiple angles. A visionary Writer, Director and Composer whose original musicals and arrangements have been performed for millions of fans around the world, Josh is also an Editor and Sound Designer with years of experience running his own boutique post production company.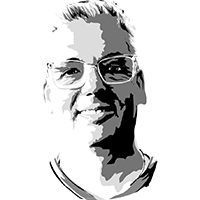 Michael "Smidi" Smith
Producer / Songwriter
After a touring career playing jazz and keyboard for contemporary powerhouses like Keith Urban and Ben Folds, "Smidi" began building an illustrious catalogue of work in the studio. His ability to produce and mix is undeniable. With 14 million records sold and multiple number one songs, his credits with acts like Sia, Coldplay, Britney Spears, and Kelly Rowland speak for themselves. Smidi's tenured licensing experience has been instrumental to Saint Rogue's rapid success in TV and film.
TJ Stafford
Producer / Songwriter
Legend.
Our commitment to
Storytelling
Music was the original form of story telling. And the keepers of the stories were the first celebrities.
Somewhere along the line, the "celebrity" stayed with the musicians – not the story tellers.
For some time now, music has been tacked on to story telling as an after thought. Not anymore.
We are putting it back where it belongs – at the forefront of everything we make.